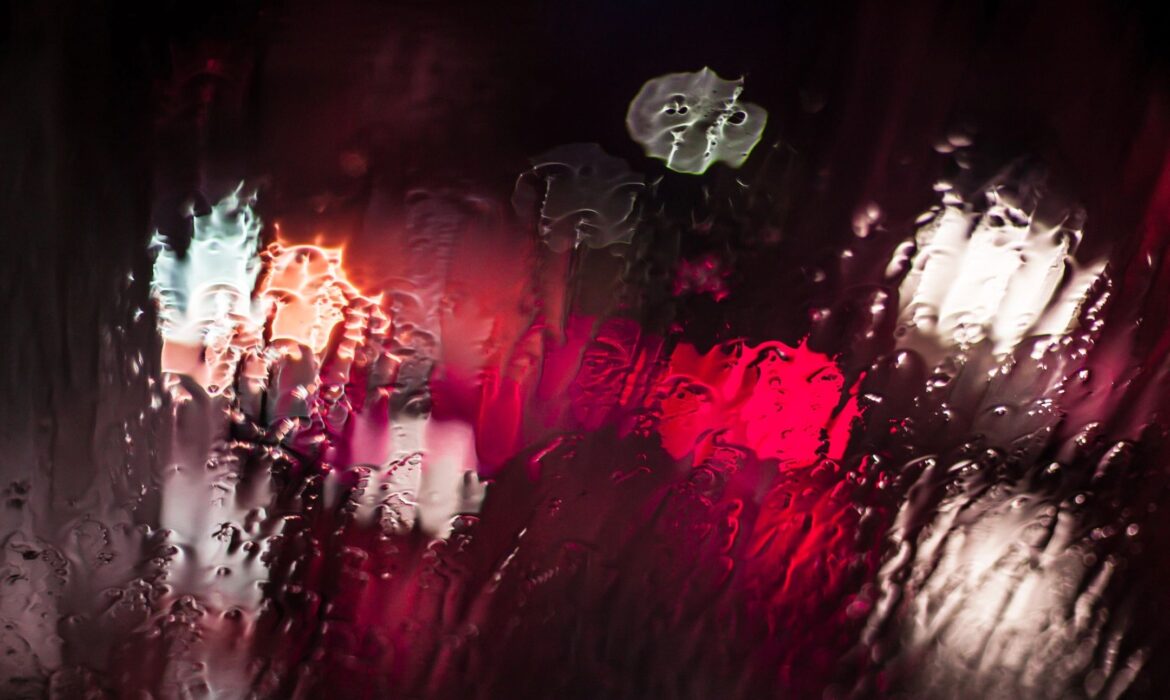 The need for content marketing of companies that make B2B (Business to business) marketing and offer their products and services to other companies is increasing day by day. These companies have a much different target audience than B2C (Business to customer) companies that market to the end user. Therefore, B2B and B2C content marketing strategies have to be different. So, how to create a content strategy in B2B marketing?
Content marketing allows you to communicate effectively with your target audience. We see that blog posts, e-books, case studies, podcasts and videos are preferred in B2B content marketing. With the shared content, it is aimed to strengthen brand awareness, increasing the site traffic as well as potential customers and ultimately sales.
Content is a secret weapon that B2B marketer uses to interact with the industry, generate leads and gain customers. With this effective weapon, you can not only make your customers' work easier, but also grow your business.
Why Does B2B Need Content Marketing?
Content marketing has a significant rate of adoption in the B2B marketplace and has the potential to deliver significant business results. One of the critical conditions for staying competitive in the current business environment is content marketing. Content and content marketing approaches are the basic elements that support trust and loyalty in the relationship between consumers and brands. One of the subsets of a company's marketing strategy must be content marketing. To optimize the effectiveness of content marketing, your mission, vision, values, business strategy and marketing strategy should be in harmony.
How Should a B2B Content Strategy Be?
Content strategy in B2B marketing aims to strengthen the interest of targeted companies in the brand. With the correct methods, both sales increase and the potential customer base expands. In particular, information technology companies will have a communication model that reaches the end-user, even indirectly, thanks to the brand communication they will establish with other companies. All these studies will make the products and services understandable and show that the brand is competent in its field.
In the months following the publication of the content to be produced in accordance with the determined marketing strategy, it will be seen that the organic traffic to the site increases. Simultaneous sharing of content on social networks will increase the power of the interaction. It is possible to see the change in the rankings in search engines by sticking to the content marketing strategy and following the current trends in search engines and applying them to the content. B2B companies that attach importance to content marketing receive much more recycling than others.
The points to be considered when creating a content strategy in B2B marketing are as follows:
• Set goals
• Create a target company profile
• Audit content to spot differences
• Evaluate content ideas
• Research keywords and search terms
• Use topic clusters in the content strategy
• Use other content discussion methods that you can apply
• Choose the right types of content
Presentation of Content in B2B Companies
Most of the B2B companies use paid content distribution channels with their own website and LinkedIn account. In other words, companies that cannot benefit from free channels such as social media posts, blog posts or case studies should support their strategy with paid channels such as Google Adwords. As is known, most of these types of advertisements actually take place on social media networks. On the other hand, companies that prefer to use digital marketing ads have formed the majority. B2B marketing efforts gain speed thanks to both content and ads. Thus, the obstacles to branding, which is the biggest goal, are removed.
In B2B marketing, the content should be created with a wide range of sources and should be absolutely original. Because search engines do not bring non-original pages to the fore by excluding them from search. This situation concerns not only search engines but also customers. When customers see similar sentences and images on other sites, they turn to the most striking and original when they decide to purchase a product or service.
In addition to these, regularly producing informative, original and targeted content with keywords increases the traffic coming through search engines. Search engines, which check whether the website is useful or not, also increase the ranking of the site. This also contributes to increased visibility.
It is known that the most preferred content on the Internet is video content. B2B companies can gain the trust of their target audience by making both video content and live broadcasts. On the other hand, visual, graphic, picture and GIF works are also met with great interest by the target audience.
Content Strategy Recommendations
While trying to reach potential customers, B2B content marketing can be done on a wide scale, from blog content to social media posts, from e-mails to e-books, to both convey offers and turn them into sales. The following strategies can be used to stay ahead of the competitors.
1. Turn Content Into Engaging Stories
The way to look more professional is not to use abundant concepts that are unknown to everyone in the industry. For this reason, it is necessary to keep the contents simple and understandable. It is effective to stay away from concepts and words that will confuse potential customers and make their message difficult to understand, and simplifying the expression is effective. Of course, all this does not mean simplifying or banish the language used in the content. When doing B2B marketing, storytelling the contents takes you one step further. Because people connect with stories, get excited, emotional and learn. If the different problems of the target audience are correctly identified, creating niche content for them will increase the conversion rate. Thus, you can go beyond brands and products with a single content, and you can achieve great momentum and power in transformation.
2. Use All Aspects of the Content
In order to make a successful B2B marketing, it is necessary to diversify the contents. It shouldn't just be content with blogging; It is necessary to use many communication and interaction methods such as online events, infographic,s and video content to communicate with the target audience. Since the sharing and interaction rates of especially infographic visual content will be high, you can answer the questions and problems of the target audience in this way and tell your story with infographics.
While B2B marketing, online training content, workshops and seminars are also an effective way to create a bond of trust with the target audience and activate them. Various activities, including experts on a niche topic in the industry, strengthen your position in the industry. Such online content that benefits viewers and is easily accessible to them will also strengthen brand awareness, as they will be eagerly welcomed.
3. Use Content Customization
If you want B2B marketing to be efficient, you should also use content personalization. Because you cannot evaluate the entire target audience in the same category. For this reason, you should identify different dynamics and personalize the customer experience with the help of content. The basic rule to know about this is that even if it is a single product, everyone's motivation to buy that product is not the same.
You can reach different groups thanks to well-made, analyzed and carefully created content customization. If the content is about potential problems of the target audience, people really tend to share and consume it. If you want to increase conversion rates while doing B2B marketing, separate titles such as age, gender, geographic location, sector, title and department are also important for analyzing the audience and creating completely special content for them. You can choose social media posts accordingly, especially LinkedIn posts based on your connections.
4. Consider the Data
Data determines the steps to be taken. You should regularly examine the target audience's behavioral patterns, conversion rates, causes and consequences, and the parameters that provide transformation, and process the data to make it meaningful. The results obtained should be the determining factor while setting the next step. You can make the content strategy much more meaningful according to the data results and analysis.
Benefits of Content Marketing
1. Creates New Business Opportunities
According to research, companies that produce blog posts generate nearly twice as many potential customers than non-bloggers. The effect of good content marketing is enormous. You can ensure that your potential customers get information about your company, your services and the value you can provide to them with the contents describing your products and services that you will broadcast on your digital channels.
2. Brings New Customers
You can get new customers with blog posts. Whether your content is a survey that a potential customer has noticed on Google, or a promotional file they download from your site. Content marketing plays an important role in the B2B purchasing lifecycle.
3. Improves Search Engine Ranking and Discovery
Search engines work more effectively on new, relevant and indexed content. Blog posts you publish on your website improve your search engine ranking and contribute positively to your likelihood of being in searches. A blog on your website will result in 434% more indexed pages and 97% more indexed links. By increasing your indexed pages and links, you can make your site more reputable before search engines.
4. Increases site traffic
According to Hubspot, if you have 51-100 pages on your website (consider each blog post as a unique page), you can generate 48% more traffic than under 50 pages. More traffic growth means more potential customers.
5. Thought Leadership Develops a Culture
Engaging your organization in regularly creating new content will develop a research culture and thought leadership. Content marketing can help keep your team updated on changes and trends. This information can be helpful in your new business and product development efforts. It's not just the marketing team's job to produce materials that will be used in your content marketing efforts. You can get help from customer representatives, experts and even your customers while creating content.
6. Saving Time
According to the Content Marketing Institute, 70% of B2B marketers see time constraints as the most significant obstacle to content creation. In fact, content marketing will save your marketing and sales teams time in the long run. How often does a potential customer ask for a conference call, product demonstration, or more information? You can reduce the time you spend for sales and marketing activities by creating promotional videos for your products and services. With some upfront investment, creating quality content can save you valuable time in the future.
7. Increases Customer Retention
Since the content to be produced for your existing customers will be personalized, segmented and relevant, you can increase your customer retention rate in the long term by keeping them updated with great content.
8. Content Marketing Builds Community
Every time you share content on social media channels, you provide a new center of attraction for the community you address. Thanks to social media channels, it opens the way for your followers to interact with each other as well as interact with your customers, and the quality of the content, the number of followers, and the level of interest act as a spiral that increases interaction.
9. Big Data Opens the Door to Customer Insight
Potential customers express their intentions by downloading a case study document, visiting the website or registering on the webinar. This behavioral footprint deserves to go after it. One of the secret weapons used in content creation is to reach customer insight by processing the data in question.
The content you publish can serve purposes such as creating brand awareness, educating the audience, and building trust.
A Recommendation: Create content that understands what's unique in your company, knows how to rise from the mediocre, and surprises your audience with articles, research, video or podcast recordings.
Producing regular content is beneficial for information technology companies engaged in B2B marketing to increase their visibility in the digital world. Thanks to the contents and the service, you can ensure that the customers who are satisfied with your company give positive comments about your brand and introduce it to its environment.